Hosted by Leeds City Council, this free event will take place 26th September and will be a key recruitment and careers event of Leeds Digital Festival. Businesses and training providers from across the region will showcase a range of tech and digital opportunities to people who want to learn more about their next steps to a career in the digital sector, helping to increase the talent pool for local tech organisations.
Whatever age, academic level or background, Leeds Digital Careers Fair aims to inspire and inform all visitors about the range of digital career opportunities available to them.
LDCF's Three Pillars: Inform, Inspire, Include
This year's event has 3 pillars, 'inform' 'inspire' and 'include'. These 3 pillars have been designed to make the event feel inclusive for everyone, informative to give practical skills and careers advice, and inspirational to help visitors consider a career pathway into digital. Alike the three pillars, the event space has been set up to form 3 distinct areas.
Inform – This is our exhibitor zone with organisations representing various areas of tech and digital, including this year's sponsors, xDesign, Leeds City College, Cognizant, British Library, and BAE Systems. Visitors can discuss current and upcoming opportunities and careers information with leading digital and technology companies. This is a chance for visitors to explore the range of jobs available, what skills employers look for in their candidates and help people find their perfect digital company employment match. If visitors need to upskill before applying for their dream digital role, in addition to having access to some of the north's biggest digital employers, attendees can also speak to a range of training providers offering courses such as T-levels, apprenticeships, boot camps and short courses.
Inspire – More than just a recruitment event, we want to inspire visitors to explore the diverse range of digital career opportunities available within our vibrant Leeds digital sector. The inspire zone will host a stage where 15 minute speaker sessions will take place. Speakers will talk about a range of interesting topic areas from what's happening in digital in Leeds right now, to training for digital careers, and personal career journeys, helping to demonstrate the breadth of opportunity and that everyone can have a place working in digital. There will also be 3 pods in the inspire zone where our sponsor organisations will be delivering fun and interesting workshop, demonstration and interactive sessions so visitors can get hands on with tech and feel inspired to find out more about working in a digital role.
Include – We want everyone to feel welcome at LDCF, and to know that there is a digital career opportunity for them. Located in this space will be a small mix of organisations to help give tailored information and advice, particularly to groups usually underrepresented in digital employment and training. If visitors would like some guidance, they can visit the include zone and chat to the friendly careers teams and digital employment ambassadors.
Speaking ahead of the fair, Louise Wood, Employment & Skills Senior Manager at Leeds City Council stated:
"We know that Leeds has a thriving tech sector, and LDCF is an opportunity for us to showcase some of the fantastic opportunities available. To fill the digital vacancies of the future, we need to encourage more people to consider a career in tech and LDCF provides a platform for us to do that, helping to inspire current and future talent and drive growth in the city."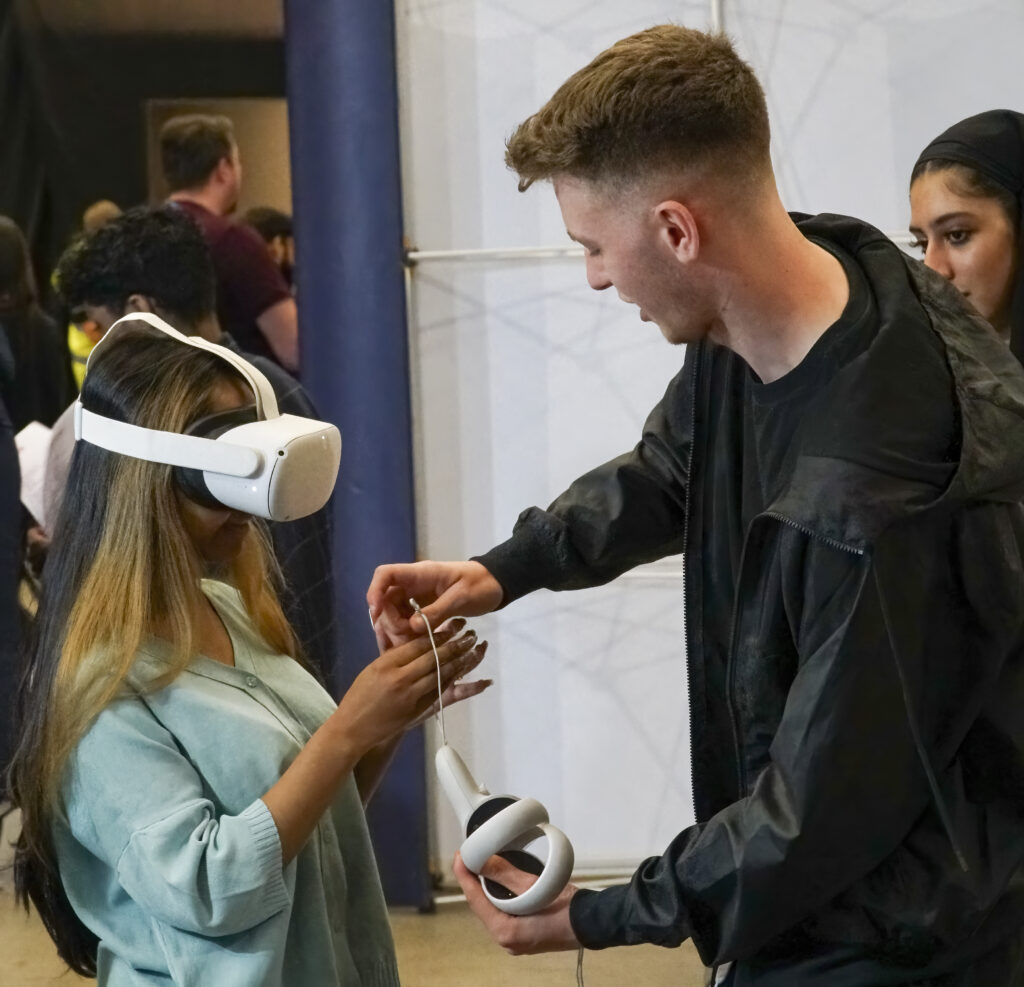 The Leeds Digital Careers Fair is part of the Future Talent Leeds Plan, which was developed by the city. The plan's vision is for a globally competitive city where we work together to enable the right opportunities for people and businesses to thrive in a rapidly changing labour market, and ensure that nobody is left behind. You can find out more about Future Talent Leeds at Future Talent Plan | Inclusive Growth Leeds.
For event details and tickets to The Leeds Digital Careers Fair, please visit the booking link here.